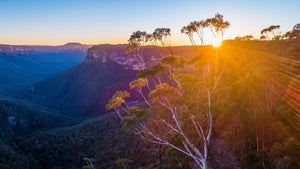 FOR A WORLD WE CAN ALL BE PROUD OF
ABOUT US
We believe in being YOU, naturally. We believe in the earthly essence of purity and that accessing it should be simple! And, we believe in giving back to the environment and those around us.
Your clean living journey can be easy and rewarding. That's why our thoughtfully curated range of toxin-free products are designed with the highest level of care. We are eco-conscious in every decision we make while ensuring premium purity and results with ingredients you can trust. Our ingredients are plant-derived, naturopath-inspired and ethically sourced from our global community, perfected locally in Victoria, Australia and nurtured with care to you.

Our collection of premium pure essential oils, essential oil blends, carrier oils, natural personal hair and body care products have been curated to make it easy for you to tap into nature's 'base' power and support your desire to move towards a clean living lifestyle.
Sleek in appearance, with beautiful aromas and exceptional in quality, we are excited for you to enjoy the benefits of our pure, plant derived personal wellbeing collection.
OUR HOPE & OUR VALUES
OUR MISSION
Our mission is for a happy, healthy, connected world we can all be proud of.
OUR VALUES
PURITY
Quality without compromise that is 'of the Earth' and toxin-free.
BE HUMAN
Acceptance of the tender, raw beauty of ourselves and the environment. To be agile, curious, relatable and empowered by community and connection.
OUR EARTH
To protect, support and live in harmony with our delicate yet epic Earth and the people within it.
SIMPLICITY
Simplicity is elegant, intentionally creating time and space to 'be'.
CLARITY
Transparency, truth and trust with accessible information and purposeful actions.
PREMIUM PURITY GUARANTEE
Purity is our number one focus in every product that we produce. We ensure that the highest testing standards are completed on each batch to ensure that the quality of the product is not compromised and that the purity is protected.
LEARN MORE
BEING GOOD, TOGETHER
We deliver the purity of the earth to you and your home, while giving back to the people and world around us. For every order you make, we plant a tree with One Tree Planted. For every order $100 and over, we also donate to Eat Up, Australia, providing 5 lunches for 5 hungry children in need to help them learn, grow and succeed.
LEARN MORE
Let customers speak for us