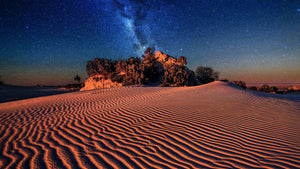 100% PURE, ORGANIC ESSENTIAL OIL BLEND
Major help
My wife started using this to help battle ongoing issues with insomnia, where other sleep medications or essential oil blends failed to get her to sleep. She's been using this for a couple of weeks now and is falling asleep faster and sleeping deeper than before.
Plus, I have allergies that are often upset by the slightest of scents and this doesn't upset my allergies at all.
Win win.
As a working mother of two boys, good deep sleep is often an issue- getting to sleep can be a challenge as I am always thinking ahead to all the things I need to get done the next day. Sometimes I will even wake myself up with my busy mind. The first two nights I diffused 'be sleepy', I got to sleep quickly and actually stayed asleep until the next morning! Just walking into my room while the oil was diffusing instantly relaxed me, thereby setting me up for a great nights sleep.
The best sleep environment
This soothing and relaxing aroma helps to create the BEST sleep environment! I put a few drops in my diffuser 30 minutes before I go to sleep and my room smells divine! To level up the experience I add a drop or 2 to the ends of my hair and I am in a deep sleep in no time! New night time go-to!
being good, together
PLANT A TREE
For every order you make, we plant a tree with One Tree Planted.
HELP CHILDREN IN NEED
For every order $100 and over, we also donate to Eat Up, providing 5 lunches for 5 hungry children in need to help them learn, grow and succeed.
Our mission? A happy, healthy and connected world we can all be proud of. We deliver the purity of the earth to you and your home, while giving back to the people and world around us.
Let customers speak for us