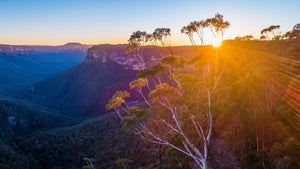 Offer a range of Base Essentials' naturopath inspired, premium purity, and Australian owned products in your studio, store, accommodation, or practice. We have an amazing community of wholesalers, and we'd love you to be a part of it!
BENEFITS
A great range of pure and tox free products, including essential oils, massage oils, and natural personal care products. We have focused on natural products that genuinely work and are research based.

Easy wholesale ordering process. We work with you to finalise your order and provide a discount code that you apply to your order online. Easy payment options, including PayPal, credit card, AfterPay or bank transfer. You get updates on progress of your order and delivery times.

Personalised customer service. We provide the focused support and attention you deserve to grow your business. We are Australian owned and operated and pride ourselves on helping with any question or queries that you have as quickly possible.

Early access to new products. We have a range of new products in the development pipeline. As we get ready to launch we offer this to our wholesale customers so that you can promote this with your customers as we launch.

Low minimum wholesale order amount of $250 and free shipping. For orders made online and delivered within Australia. Initial order must be $500 and above.

Access to branded digital assets to help you promote the entire range of Base Essentials products.

If you would like to become a wholesale customer we invite you to ccontact us. 
What is a requirement of being a wholesale customer?
We welcome retailers, salons, spas, wellness centres, hotels, and resorts. If you are not on this list, we'd be happy to have a chat.

You must have a retail or professional setting such as a social media business page, a website, a store, accommodation venue, market stall, massage or yoga studio, therapeutic practice or similar.

Your first order must be greater than $500 which will receive a wholesale discount. Every subsequent order must be a minimum of $250.
What kind of discounts can I get?
Discounts are offered on the value of the purchase amount. We have a tiered approach that allows you to get valuable discounts based on the volume you purchase. Please note that the minimum order value based on recommended retail price is $250.

How do I apply?
Please contact us with your business name, description of your business and contact details and our team will be in touch!